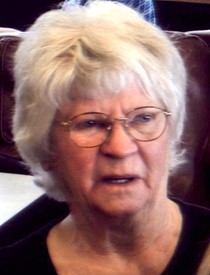 Clara Mae Bressler
2/4/1936 — 6/17/2020
Clara Mae Bressler, 84, of Lewiston, passed away Wednesday, June 17, 2020, at her home.
She was born Feb. 4, 1936, in Judkins, Idaho, to Clinton and Delie Green.
Mom's wishes were fulfilled. She was able to spend her final days in her home surrounded by her family that she loved, and we loved her so much.
She peacefully slipped away after a short battle with cancer. She will forever leave an empty place in our lives and heart. She has so many friends that will miss her friendly and spunky spirit.
Clara and Leon were married April 5, 1956, in Elko, Nev. They traveled throughout the Northwest, following construction jobs while raising three daughters before settling in Lewiston in 1965. They continued traveling after their daughters had families of their own.
Clara lived on the Hawaiian Islands and was a proud survivor of Hurricane Iniki in 1992. Mom had various waitressing jobs. Her customers at the Ramrod, Hilltop and Effies were a joy in her life.
She is survived by her daughters, Debbie (Jay) Reynolds, Vicky (Dave) Atkinson and Kathy (Emmett) Carter; grandchildren Myka (Addam) Smith, Chad (Erika) Wassmuth, Bryson (Jaime) Carter and Jaclyn Carter; great-grandchildren Ashlynn, Peyton, Riley, Crew, Theodore and Virginia Mae; sister Gay Guill; and several extended family and friends who held a special place in her heart.
Clara was preceded in death by her parents and her husband, Leon.
In lieu of flowers, donations may be made in her honor to St. Jude Children's Research Hospital at www.stjude.org.
Please sign the online guestbook at www.malcomsfuneralhome.com.
 The celebration of life for Clara has been postponed for a later date. An updated date will be published in the future.
Service Information
Date & Time

Monday, June 29, 12:00 AM

Additional Details

The celebration of life for Clara has been postponed for a later date. An updated date will be published in the future.
Condolences
ED PELTIER
Miss You!!! See You in Heaven! Prayers for you Kathy!
Monday, July 13, 2020 3:37 PM
Ben n Sue Iverson/2 Horse Ranch
So glad you came into our lives not only were you a GREAT neighbor you were a great person. You were there when we had to fight to keep our horses, giving great character references. We hated when you moved and didn't get to see you on a daily basis. Loved your spunk, your honesty and your great heart and hugz. There isn't a day that we go to the barn that we don't still miss you. You always seemed to understand the love I have for my horses and kitties. You will always be in our hearts! So glad you shared your love with us.
Friday, June 26, 2020 5:59 PM
Naomia Kempton Peacock Arnold
Prayers and hugs to you all---I'm have special memories of being in and practically living in the Green Home.
Friday, June 26, 2020 7:25 AM
Pat, Jeannie and Dan
We are so sorry for your loss
Monday, June 22, 2020 11:51 AM
Offer Condolences