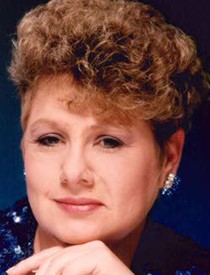 Cheryl Satter
12/19/1950 — 10/15/2018
Cheryl Ann (Harris) Satter joined the angels Monday, Oct. 15, 2018, in Lewiston, at age 67.
Cheryl blessed our world Dec. 19, 1950, born in Moscow to parents Ralph and Anne Harris. She soon moved to the Lewiston-Clarkston Valley, where she grew up and went to Lewiston High School. Cheryl met and married Keith Ole Satter in the valley, and they raised and loved five sons, Kurt, Shayne, Sean, Ryan and Evan. In 1976, Cheryl and her family moved west and settled at University Place, Wash. She worked as an interior decorator, then opened her own childcare business in her home. She eventually returned to her roots, back to the valley, in 1996, close to her mom and siblings. There she continued her education at Walla Walla Community College, and cherished time spent with her family.
Cheryl felt a passion for being near water, and a special love for the beach. A voracious reader throughout her life, a book was always by her side. She loved to just sit outside with her loved ones and simply talk with each other and enjoy her surroundings. Among Cheryl's favorite things were angels, lighthouses, dragonflies, Betty Boop, Precious Moments, crosswords and playing dice or cards.
An avid Mariners fan, she watched all the games and could talk at length about them. Cheryl always had a song in her heart, and music spoke to her profoundly. More than any of these things, she wholeheartedly loved her family and friends with every ounce of her being. That's how she lived, with her whole heart. Most of all, her greatest and truest joy came from her grandchildren, who were her treasures.
Cheryl is survived by her sons, Shayne, Sean, Ryan (wife Mallory), Evan and Kurt Satter; her grandkids, Kaitlyn, Dylan, Kristopher, Skylar, Savannah, Josh and Caleb; her mom, Anne Beaver; her sisters, Debi (partner Corlyn), Karen and Nicole; and her brothers, John (wife Kathy), Wayne and Ron. She was preceded in death by her father, Ralph Harris; and nephews Jarrod and Tristan.
Cheryl had passion. She loved deeply, and she was deeply loved. One of her strongest wishes was to teach her sons to be compassionate, and in that she was immensely successful and proud. She will be missed so much. If you think you hear a new angel singing, look up and smile.
A celebration of life memorial will be held for Cheryl on Nov. 17, at 1:00 p.m. at the old Lewis-Clark Hotel. Malcom's Brower-Wann Funeral Home is assisting with arrangements. Memorial donations may be made online at gofundme.com/memorial-for-cheryl-satter, or to Foundation Fighting Blindness.
Service Information
Date & Time

Saturday, November 17, 1:00 PM

Location

Lewis-Clark Hotel
111 Main Street
Lewiston, Idaho 83501

Get Directions
Offer Condolences