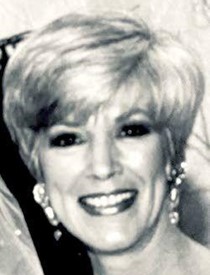 Charmain Lee Andrews
7/23/1943 — 1/15/2022
Charmain Lee Andrews, 78, passed away Saturday, Jan. 15, 2022, at St. Joseph Regional Medical Center in Lewiston.
She was born July 23, 1943, in Lincoln, Neb., to Russell Moore and Velora Irene Rogers. In her younger years, Charmain grew up in the Lincoln area with her aunt and uncle, Wilma and Marvin Harrison.
At age five, she moved to Washington, D.C., to live with her mother and stepfather, Joseph Percy Rogers, along with her brother, Ricard Lynn Rogers.
On Dec. 15, 1963, she married Paul C. Black and began her career in executive administration. They later divorced.
Charmain met the love of her life in 1987, a highly successful attorney, Denton ("Denny") Paul Andrews, in Washington, D.C. They were married May 6, 1988. At that time, Charmain was serving as a senior executive administrative assistant for a top executive at General Motors.
In 1996, she retired from General Motors and the couple moved from Springfield, Va., to Asotin County. Denny and Charmain opened a private bankruptcy practice in 2002. Working as both office manager and paralegal, she helped him establish and operate the practice until Denny passed away in 2016.
Denny and Charmain spent their adult lives serving friends of Bill W., personal friends and family members. Charmain's giving nature and no-nonsense sensibility drove her passion for helping others. She spent countless hours helping thousands of women seek out and maintain sobriety. She was a trusted and beloved sponsor to hundreds of women and freely gave of her time and talents to anyone in need. February 2022 would have marked her 35th year of sobriety.
Her service work was not limited to the friends of Bill W. Her devotion to the Lord coupled with her selflessness improved the lives of many in our community. She volunteered at Community Action Partnership in the valley after retirement and helped to provide opportunities for employment, housing, food and other necessities to those in need. She retired from the board of directors of the organization in 2019.
Charmain is survived by her stepdaughters and grandchildren; Oleta and Constantine Vassilopoulos of Falls Church, Va., and their daughters, Anastasia, Elena and Adele; Alexandria and Ken Abadie of Lafayette, La., and their children, Gwendolyn, Mason and Colin; Jean Marie and Cody Palmer of Washington, D.C.; and foster daughter, Missy Black, of Spring, Texas. Her surviving sibling is Ricard, along with his wife, Vicky Rogers, of Fort Mill, S.C. She was preceded in death by her husband, Denton Andrews, and parents, Russel Moore, Velora Irene Rogers and Joseph Percy Rogers. Charmain is also the beloved sounding board, confidant, trusted advisor and favorite 'Aunt Main' to her many nieces and nephews.
The memorial service will be 3 p.m. Saturday, Jan. 29, at the Lewiston Seventh-day Adventist Church, 1212 19th St., Lewiston, where Charmain was baptized and frequently volunteered. A meal will be provided after the service. Please come and help us honor Charmain. She will be deeply missed.
Please sign the online guest book at malcomsfuneralhome.com. In lieu of flowers, the family asks that you contribute to a charity of your choice in Charmain's name.
Service Information
Date & Time

Saturday, January 29, 3:00 PM

Location

Seventh-Day Adventist Church
1212 19th Street
Lewiston, Idaho 83501

Get Directions
Condolences
Patti Haertel
My thoughts and prayers go out to all of you as you celebrate the life of a beautiful lady. Although distance prohibited us from seeing each other often, I adored my cousin Charmain. She will be greatly missed.
Saturday, January 29, 2022 11:40 AM
Todd Richardson
Charmain was a wonderful lady who always treated me so kindly. She and Denny were friends and people I enjoyed whenever I was around them. Charmain will be missed.
Monday, January 24, 2022 6:13 PM
Mary Gonnello
Please accept my deepest condole on your loss, to be truthful we have all have lost an amazing person but now she is with her King and with her love
Sunday, January 23, 2022 11:01 PM
Mrs. Tom May (Connie)
Thinking of you all as you celebrate Charmain's life, and how she blessed so many others.
I will send a card in care of the funeral home. God bless Charmain and your family.
Connie May
Sunday, January 23, 2022 1:30 PM
Offer Condolences