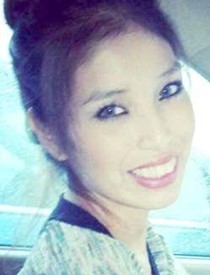 Charlynn Jim-Miller
10/29/1994 — 11/5/2021
Charlynn LouAnn Jim-Miller, 27, of Lapwai, started her journey Friday, Nov. 5, 2021, in Auburn, Wash., to be reunited with her Kautsa Patsy Higheagle, Tiitsa Cindy Lou Wilson; brother, Alec Thomas Reuben; and nephew/son, Aaron Daniel Lee Broncheau. She was surrounded by many of her close loved ones.
Charlynn was born Oct. 29, 1994, in Lewiston to Jacqulyn Jim and Aaron Miller, a member of the Yakama Nation and descendant of the Nez Perce Tribe.
She attended elementary and middle school in Lapwai. She attended her freshman year at Lapwai High School and was on the runner-up team of the state basketball championship, her sophomore year she was also on the state basketball championship team of 2011. She then moved to Marysville, Wash., to attend Pilchuck High School her junior year, returning to Lapwai high school her senior year.
On Oct. 3, 2013, Charlynn gave birth to the love of her life, her one and only child, Arika "Boss Girl" Sheleah Scott. They were inseparable from day one.
She worked at Clearwater River Casino and Super 8 until moving to Marysville with one of her many moms, Lucille Mackeige, to start a new and fresh chapter. In May 2021, she and her fiance, Cedric Ellenwood were excited to move to their new apartment as a family in Auburn, Wash.
Throughout her life she loved to play ball whenever and wherever. She was also a part of a movement-beginning legacy, creating the PIYM basketball teams. She loved traveling and playing stickgame and gathering roots and berries with her family and friends. She was the life of the party and always had everyone trying the latest dance moves. She also loved to devour food, especially what her fiance cooked. She also loved the Seahawks football team.
She is survived by her fiance, Cedric Ellenwood and her precious daughter, Arika "Boss Girl" Sheleah; parents, Jacqulyn Jim, of Lapwai, and Aaron Miller, of Harrah, Wash.; paternal grandmother, Marcella Miller; maternal grandfather, Delmar Wilson; sisters, Monique Jim-Picard (DJ Miles), Misty Sangster (Jonathan Broncheau Sr.), Melissa Sangster, Sabrina Miller, Maleigha Dave; and her only brother, Shane Sangster (Karen Hannah). She is also survived by her adopted dads, Keith Kipp Sr., of Lapwai, and Darryl Reuben Sr., of Worley, Idaho; her second moms, Laurie Ann Cloud, Delrae Kipp and Lucille Mackeige; bestie, Sally Rhoan; all of her first cousins, as she considered all of them brothers and sisters; her nieces, nephews, grandson, Jeremiah; and granddaughter, Alaiyah.
She was preceded in death by her maternal family, great-grandmother, Iva Rebells Wilson; grandmothers, Patsy Higheagle, Nellie Axtell and Cassandra Kipp; grandfather, Russell Jim; brother, Alec Thomas Reuben; nephew/son, Aaron Daniel Lee Broncheau; brother and sister, Jessica and Jimmy Dave; stepfather, James Dave; paternal family, great-grandparents, Mary and Jim Shock; uncle, Paul Miller; and aunty, Gloria Miller.
Service began Monday, Nov. 8 at the Nez Perce Longhouse in Spalding. Sunrise Burial will take place at 7 a.m. Nov. 9. Ceremonies and dinner to follow. Please follow COVID-19 policies, mask, social distance and sanitize.
Offer Condolences