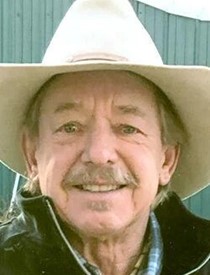 Chad Bickford
2/5/1955 — 2/16/2023
Our beloved Chad Bickford made the decision to join his parents and sisters in Heaven on Thursday, Feb. 16, 2023.
Chad was born to Doug and Patsy Bickford on Feb. 5, 1955. To say Chad lived life to the fullest would be an understatement. Always a jokester, storyteller and never knew a stranger, he always added a sparkle to everything he did and was loved by all who knew him.
Chad was an avid snow skier, golfer, river rat and auctioneer as well as being a handsome devil. He had a way to charm the ladies. He was proud of his over 13 years of sobriety.
Chad married Carol Zinn and had many adventures including traveling to Costa Rica, teaching snow skiing in McCall, water skiing on the river and were happily married for 17 years and later divorced.
Chad was preceded in death by his parents; and sisters Chris and Cappy. He is survived by his brother Clay, sister Cam and her husband Ben, as well as stepdad Bill Wright.
A celebration of life will be held at 2 p.m. Monday, Feb. 27, at the Lewiston Elks Lodge, 3444 Country Club Drive, Lewiston. Please bring a fun story to share as we know he touch ed so many lives.
We will miss that big smile, great laugh and all the joy he truly brought to the people around him.
Condolences may be made at malcolmsfuneralhome.com.
Memorials may be sent to the Lewis Clark Animal Shelter.
Service Information
Date & Time

Monday, February 27, 2:00 PM

Location

Lewiston Elks Lodge #896
3444 Country Club Dr
Lewiston, ID 83501

Get Directions
Condolences
Tracy Altman Valliant
My heart is broken. A good friend since kindergarten, Chad was always fun, happy, and had a laugh I will never forget! Lots of memories. Peaceful rest to you, my friend.
Sunday, February 26, 2023 4:15 PM
Jerry G Knight
My thoughts are with the family. Rest in Peace Chad.
Friday, February 24, 2023 8:58 PM
Patty Luther
I am so very sorry to hear of this Chad ... I have known you for over 40 years and you are so caring and a GOOD man. You were a great auctioneer and you were so kind when my sister Tammy was dying of cancer you did an auction for us free of cost ... You will be missed CHAD. Hugs to your family ... we will see each other again my friend!
Thursday, February 23, 2023 1:43 PM
Lori Aasen
Thinking of of Chad and the family my older brother Randy Jones went to school with Chad. My heart goes
out to the whole family. I will miss him
Thursday, February 23, 2023 1:35 PM
Cread DeLore & Family
The DeLore Family sends love and prayers! Please know that our thoughts are with you Cam and Clay! With love and fond memories! Cread, Teresa, Lari, Dawn, Mona & Brian
Wednesday, February 22, 2023 12:54 PM
Kirk and Christy Adamson
We are very sorry for the loss of Chad. We will be keeping your family in our thoughts during this difficult time. Kirk has many fond and happy memories of Chad back in the "day", when they were much younger. He will be missed.
Wednesday, February 22, 2023 11:26 AM
Tammy Reed and Bonnie Caldwell
Our condolences to the Bickford family. We have so many wonderful memories with Chad. He brought so much joy to our lives. Rest in Peace Chad. Godspeed❤️
Wednesday, February 22, 2023 11:20 AM
Vicki Donovan
So very sorry Bickford family and all Chad's many friends, we will miss him greatly
Wednesday, February 22, 2023 10:07 AM
Gail Sumerfelt
I'm so very sorry to hear of chad's passing. May he be at peace. My prayers and sympathies to the family,
Wednesday, February 22, 2023 7:57 AM
Offer Condolences