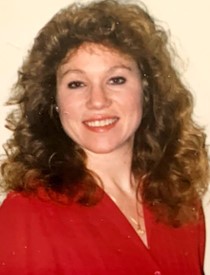 Carol Zinn
12/18/1957 — 9/21/2021
Carol Ann Zinn left us to join our Heavenly Father on Tuesday, Sept. 21, 2021. Cancer has stolen from us a life gone too soon and too quickly.
Carol was born in Lewiston a week before Christmas, hence our Christmas Carol, to Bob and Joan Zinn of Lewiston. She grew up in Lewiston going on trips with her parents, shooting trap with her dad, riding horses, skiing, flying in airplanes with her father, riding motorcycles, swimming and bringing home and loving animals of all kinds. Growing up she had many horses and two rottweilers who were very special to her. Carol had a love of music and art that was present from early grade school. She pursued her passion for music and art throughout her life. Carol graduated from Lewiston High School in 1975. She married Jim Forsman a few years later and had two boys, Joseph Forsman and Benjamin Forsman, 19 months apart.
Carol was first a learner and then a teacher. She worked at Northwest Children's Home in 1990 and 1991 then moved on to a teaching position at St. Stanislaus Tri-Parish School and remained there teaching for 16 years. She raised her boys by herself during that time. Her boys were the center of her ambition during this time, and she drove all over the country in a van with a rottweiler and the two boys. Joe and Ben had many adventures and learned so much with their mother including snow skiing, water skiing, steelhead fishing, boating, rock climbing and raising animals, including 4-H experiences. She was the ultimate adventure friend, and she never judged but always had her boys' back. She believed in her kids fully and wanted to empower them with education and experiences.
Carol had a special talent for teaching all and understanding how people learned. She was a master educator. Always the adventurer, never looking for the destination, she had more mastered talents and jobs than is imaginable including: swimming, lifeguard, swim instructor, educator, talented skier, ski instructor, rock climbing, photographer, worked for FEMA (Hurricane Katrina), equine judge, artist, beautiful musician and singer, band member, hunter, cowgirl, sheriff's posse member and real estate agent, and she had a deep-rooted passion for her horses. She loved to be horseback with her family and grandkids. She had a true passion for life, fun and adventure, and a spirit and drive to become the best at whatever she was doing.
In 2001, Carol married Chad Bickford, and they enjoyed 16 years of adventures together, including working at Lewiston Livestock Market, skiing, snowmobiling and boating up the Snake River in the summer. The last few years of her life she was passionately focused on her skiing and horses. She spent winters in McCall skiing and instructing and many summers at the ranch riding with her kids and grandkids. Joe and Johnny were her two horses that made her heart happy. Carol was incredibly proud of her two boys, Joe and Ben, and all their accomplishments, which they feel are due to their mother's excellence. Also, the grandkids: She would drop anything or drive anywhere just to see and be with them. We know she will be skiing on the best runs in heaven and riding the finest horses on greener pastures. We love you. Adios Cowgirl.
She is survived by her mother, Joan Zinn, of Lewiston; son Joseph Forsman of Houston, Tristan Forsman (13), Axel Forsman (6); son Benjamin Forsman (Angela Forsman), Lane Lustig (14), Lily Forsman (10) and Rozalyn Forsman (6). We invite family and friends to join us for a celebration of life at 2 p.m. Tuesday at the Waha Bar & Grill.
Service Information
Date & Time

Tuesday, September 28, 2:00 PM

Location

Waha Bar & Grill
40787 Waha Road
Lewiston, Idaho 83501

Get Directions
Offer Condolences