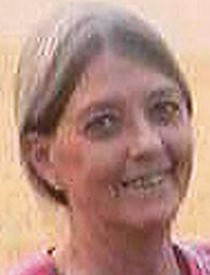 Carla Bies
7/26/1953 — 6/12/2018
Carla lost her brief battle with cancer at her home Tuesday, June 12, 2018, with her loving husband, Roger Bies, by her side.
Anita Jean (Otto) Thrasher and Roland Dean Thrasher brought Carla into this world July 26, 1953, in Moscow. Carla and her siblings lived in Princeton until Anita and Dean relocated their family to Lewiston.
She graduated from Lewiston High School in 1971, and married Robert "Bob" Morrow of Lewiston on Feb. 14, 1985. The two of them had their daughter, Krystle Dawn (Morrow) LeBret of Clarkston, the same year. Carla also helped to raise her stepdaughter, Sonya Lynn Morrow, from Lewiston. After that marriage ended, she met and married Roger Bies on June 19, 2004.
Carla was employed by Schweitzer Engineering Laboratories in Pullman/Lewiston, but because of health reasons she was forced to take an early retirement in 2013. She loved being in the outdoors no matter what the occasion. She was an avid hunter and took every opportunity to be up in the mountains. She also enjoyed cutting firewood and picking huckleberries with her husband, and they could usually be found in their favorite camping spot in their travel trailer up in the woods.
Carla leaves behind her husband, Roger Bies of Lewiston; daughter Krystle (Matthew) LeBret of Clarkston; stepdaughter Sonya Morrow of Lewiston; sisters Teresa (Ken) Bonner of Lewiston and Renee Helmey of Billings, Mont.; sister-in-law Rosemary (Dan) Goeckner of Ferdinand; grandchildren Sierra and James LeBret of Clarkston; and numerous nieces and nephews.
She was preceded in death by her mother, Anita Jean (Otto) Thrasher; her father, Roland Dean Thrasher; and her brother, Robert "Bobby" Thrasher.
There will be a private family service to be held at a later date in the mountains.
Offer Condolences