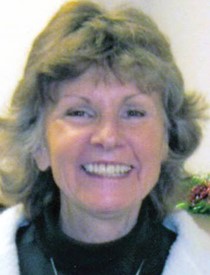 Bonnie Niemi-Heimgartner
9/30/1949 — 1/2/2018
Bonnie passed away Tuesday, Jan. 2, 2018, with her husband, Mark, at her side, in their home on Fix Ridge near the airstrip, both supported by numerous friends and relatives. Bonnie had found joy in eight years of healthy remission before her breast cancer returned.
Bonnie was born Sept. 30, 1949, in Missoula, Mont., to Evelyn H. and Justin F. Smith. Bonnie and her brother Mike called themselves "Lumber Brats," as her father's lumber mill profession took the family to Lewiston, then Tonasket, Wash., back to Lewiston, where she entered kindergarten, then La Grande, Joseph, Portland and Tillamook, Ore., eventually landing in Clarkston, where she graduated from Clarkston High School in 1967.
Bonnie married Martin Niemi in 1969 and they were divorced in 1978. She decided her next move would be an adventure traveling to Gustavus, Alaska, where she lived for many years in a beautiful home next to the ocean.
In the fall of 2001, Bonnie and Mark Heimgartner formed a life partnership, officially marrying Nov. 7, 2014.
Bonnie loved everything outdoors: whitewater rafting, hiking, camping, bird hunting, fishing, golf, snow and water skiing, and traveling. Some of her excursions included Hawaii, Australia, Fiji, Africa, Spain, Mexico, Canada and sailing in the Caribbean. Bonnie hiked the Chilkoot Pass from Alaska into Canada, the Grand Canyon from North Rim to the South Rim, and the Snake River Canyon. Bonnie and Mark took their little yellow Jeep from Skagway, Alaska, into Canada down the Cassiar Highway and back to Juliaetta. Their final road trip back east included visits with family in New Jersey, Virginia and Louisiana.
Bonnie provided professional bookkeeping services to Dr. Allen in Lewiston and Gustavus Air Excursions in Alaska. She assisted Brenda Walker Teran Corp. in Lewiston with landscaping services. She managed Heimgartner Aviation in Juliaetta, as well as a ski resort in Wyoming.
She was preceded in death by both parents; stepmother Arlene; stepbrother Monty; and brother-in-law Jim Pieser. She is survived by her husband, Mark Heimgartner; father- and mother-in-law Floyd and Elizabeth Heimgartner; brother-in-law Kenneth (Ida) Heimgartner; sisters-in-law Carol Heimgartner and Joyce Pieser; stepchildren Stacia Heimgartner, Andrew (Cassie) Heimgartner, Brian Heimgartner and Alicia (Dane) Hupp; and three stepgrandchildren. She also is survived by brother Michael (Bonnie) Smith; stepbrothers Randy (Dana) Moon, and Kenny (Jonnie May) Moon; and stepsister Sherry (Mike) Brown; nephews Chad and Bret (Jenny) and their children; and niece Bridget Smith.
There aren't words to convey the thanks and gratitude due to Jeannie Jolly, Brenda Walker, Tammy Van Tassel and Karen Denevan, who cared for and helped Bonnie on her great adventurous final journey. Dale Taylor and his building crew worked day and night to finish the new home where Bonnie was able to realize the last wish of her life, which was to spend one day in her new home.
Arrangements are under the care of Malcom's Brower-Wann Funeral Home. Services will be at 11 a.m. Saturday at Malcom's. There will be a get-together at Jan Dimke's in Clarkston. Any donations can be made to Elite Home Health and Hospice, 1370 Bridge St., Clarkston, WA 99403; or PACT EMS, 2305 S. Main St., Moscow, ID 83843.
Service Information
Date & Time

Saturday, January 13, 11:00 AM

Location

Malcom's Brower-Wann Funeral Home
1711 18th Street
Lewiston, ID 83501

Get Directions
Condolences
Rick Goodnow
So sorry Mike!
Sounds like she lived a very special and full life!
Condolences
Rick
Friday, January 12, 2018 8:10 PM
Emily
I am very sorry for your loss. My heart goes out to you in this difficult time. One encouraging thought you might find comforting is found at John 5:28, 29. "The hour is coming in which all those in the memorial tombs will hear his voice and come out." God gives us this beautiful hope that he will soon resurrect our dead loved ones and we can see them again on a paradise earth.
Friday, January 12, 2018 9:11 AM
Randy, Dana, Nate & Taylor
All our love & prayers are with you Mike & Mark......
Thursday, January 11, 2018 7:15 AM
Shari Brown
I'm going to miss that cute laugh. But you were also one determined woman. You always looked for adventure in life. I'm so very glad you made it home. Love you and will miss you, Sis
Wednesday, January 10, 2018 9:18 PM
Stephanie Coker
You were such a bright light to me Bonnie! You helped me through my own Dad being diagnosed with Lymphoma, and showed me the way to natural, Plant based eating 7 years ago. You and I connected, and I will always hold the deep talks, laughs, and fears that we shared deep in my heart. Thank you for helping Brandon along the way throughout his life so that he could become the amazing husband that he is to me, I am forever grateful and will miss you dearly. Rest easy my friend. Love, Stephanie
Wednesday, January 10, 2018 8:51 PM
Offer Condolences