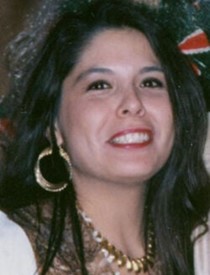 Bobbi Ann Hudson-Villalobos
2/17/1960 — 7/18/2023
Our beloved Bobbi Ann Hudson-Villalobos, 63, continued her journey with the Lord and Savior on Tuesday, July 18, 2023, at her home in Lewiston surrounded by family. Bobbi was born Feb. 17, 1960, to Lewis George Hudson and Carmelita Corbett Hudson Kellar and is the second eldest of five children. Bobbi attended schools in Orofino, Kamiah and Pierce, as well as Montana and Oregon. She worked as an outreach social worker, realtor, business owner and homemaker.
Bobbi has three children, Becky Jo Lozon, Cameron Lozon and Juan Hudson. Her greatest joy in life was spending time with her grandchildren, Austin Reynolds, Tierra Lozon, Neveah Hudson, Corbin Lewis Hudson, Zaiden Humphrey, Lisette Garcia, Mercedes Villalobos, Diamond Villalobos, as well as the many nieces, nephews, aunts, uncles and friends whom she loved dearly. She enjoyed art projects with her grandchildren, taking nature walks and teaching them the beauty of God's creation, especially her favorite wildflowers, sunflowers, buttercups and columbine.
Bobbi showed her fearless and free personality from a young age when she rode wild horses and later in life with husband Manuel, riding their Harley-Davidson. She especially loved the annual Toys for Tots Run with Manuel and the Combat Vets Motor Association Chapter 13-3. Manuel was the love of her life and they were married for 23 years.
She also had a love of entertaining and cooking, providing many signature and wonderfully extravagant dishes, especially at Christmas. All were welcomed at Bobbi's table with a kind smile and a tenderness that will be greatly missed.
Bobbi was preceded in death by her husband, Manuel; parents, Lewis and Carmelita; paternal grandparents, Harry and Beatrice Hudson; maternal grandparents, Arnold Corbett and Clara Broncheau Finely; and Bobbi's aunt Bernice Hulett.
She is survived by her children; grandchildren; sister Pam White Eagle (Larry); brother Harold Hudson (Lauri); sister Terri Hudson; sister Dianne Singer; brother Scott Kellar (Brandy); and many nieces and nephews. We know Bobbi Ann loved us all unconditionally, we have been forever changed by her passing.
A celebration of life will be held at 10 a.m. Saturday, Aug. 12, at the Presbyterian Church in Ahsahka. A dinner will follow at the Teeweepuu Community Center in Orofino.
Offer Condolences