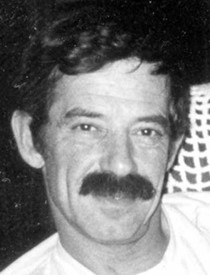 Billy Ash
10/18/1954 — 9/22/2015
Billy Ray Ash died Tuesday, Sept. 22, 2015, at St. Joseph Regional Medical Center. Billy was born Oct. 18, 1954, to Reva and Robert Ash in Grangeville. Billy graduated from Grangeville High School. After graduating, Billy went into the U.S. Army from 1972 to 1974, then he went into the National Guard, from which he retired in 1993.
Billy married Violet (Nitz) Ash in 1974 at Elk City. They later divorced. From this union, two sons were born: Shane in 1980 and Brendon in 1982. In 1999, Billy married Linda (Pladson) Ash.
Billy worked at a variety of jobs in his lifetime, from farm work to mill work. For the past 20 years he worked at Snake River Adventures, were he built and maintained boats. His shop was known as a place to come sit a spell and have a cup of coffee. Billy was an avid outdoorsman; he hunted, fished and motorcycled, but his passion was in snowmobiling. There was not a mountain he did not want to climb on his snowmobile.
Surviving are his wife, Linda Ash; his children, Shane (Kacie) Ash of Maple Valley, Wash., Brendon (Tiffanie) Ash of Pheonix; stepchildren Nichole Pladson of Lewiston and Anthony (Crystal) Pladson of Lewiston; four grandchildren, Rhett, Cian, Wayne and Wyatt; sisters Bobbi Candler of Nampa, Mary (Tom) Dvorak of Elko, Nev.; brothers Marvin (Marlyn) Hopper of Redmond, Ore., and Tom (Gina) Ash of Parma, Idaho; and sister-in-law, Vivian Hopper of Redmond, Ore. Billy also leaves many nieces and nephews.
He was preceded in death by his parents, Reva and Robert Ash; and brother, James Hopper.
A memorial service will be held at 1 p.m. Thursday at Hells Gate State Park with a covered-dish dinner to follow; please bring a favorite lawn chair and a favorite dish. There will be viewing from 10 a.m. to 5 p.m. Wednesday at Malcom's Brower-Wann Funeral Home.
Service Information
Date & Time

Thursday, October 1, 1:00 PM

Location

Hells Gate State Park
5100 Hells Gate Road
Lewiston, Idaho 83501

Get Directions
Offer Condolences