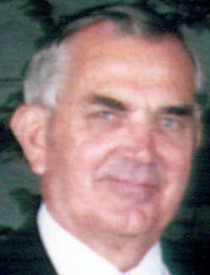 William (Bill) Heasley
5/3/1924 — 3/9/2019
William Arlo "Bill" Heasley, 94, passed away Saturday, March 9, 2019, due to causes related to age. Bill was born May 3, 1924, in Lewiston, to Joseph Truman Heasley and Ethel M. Clarke Heasley, after they had moved to Lewiston from Oklahoma in 1923. He grew up in the Lewiston Orchards, attending the old Orchards Elementary School and graduating from Lewiston High School in 1942. While living on Burrell Avenue as a young boy of about 4, his neighbor across the street was a cute 3-year-old, Luella White, whom he would grow up to marry 19 years later.
After high school, he was in the U.S. Army for a time before returning to Lewiston to begin a career selling cars for more than 40 years. He also drove school buses, as his father had the contract with the Lewiston School District, while selling used cars with his dad through Heasley Auto Sales down on Main Street in the mid-1940s. He then worked for Engle Motors, Byron Motors and Tobin Oldsmobile during the late 1940s through the 1950s, before becoming sales manager and part owner of Bradshaw Oldsmobile-AMC-Cadillac from 1962 until 1982. He briefly worked for Wally Orvik Chevrolet-Oldsmobile out of Moscow before Roger's Motors acquired the Oldsmobile dealership in 1983, retiring there in November 1989.
Bill married Elsie Luella "Lou" Mae White on March 29, 1947. They had two sons, Alan and Barry. They spent their retirement years traveling to gun shows, visiting Old West ghost towns and sites, helping out at Modie Park and being the best and most supportive grandparents anyone could want. Their highlight trip was following the Old Natchez Trace wilderness trail from Natchez, Miss., to Nashville, Tenn.
He was a man of integrity, respected by customers and co-workers alike. He never forgot a customer. While always cordial, friendly and available to customers (usually working six days a week for 30 years), he made sure he spent most of his time with his family. He never failed them.
Bill is survived by sons Alan and Barry (Belinda); grandchildren Amber Heasley (husband Ryan Murray), Brooke (Clayton) Gunst and Cole Heasley. Blended into this family are Nick (Karen) Gonzalez, Andrea Gonzalez and one great-grandchild, Jackson Wallace — his lemonade partner. He was preceded in death by his wife of more than 65 years, Lou; sisters Kathlyn, JoAnn and Janell; brother Farrell; and his parents.
Special thanks and gratitude to Dr. Celso Chavez and the staff at Tri-State Clearwater Medical Clinic. Also to Dr. Reuben Tovar and the nurses and specialists at St. Joseph Regional Medical Center. Their kindnesses, compassion and professionalism were exceptional. Thanks also to his extremely helpful neighbors over the years.
A funeral service will be held at 11 a.m. Saturday at Malcom's Brower-Wann Funeral Home in Lewiston. A graveside service will follow at Normal Hill Cemetery, with a luncheon taking place afterward at the Lewiston Church of Christ, 302 Southway Ave., Lewiston.
Service Information
Date & Time

Saturday, March 16, 11:00 AM

Location

Malcom's Brower-Wann Funeral Home
1711 18th Street
Lewiston, ID 83501

Get Directions
Offer Condolences