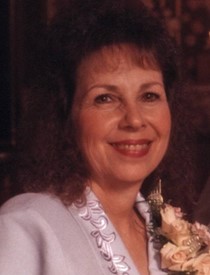 Beverly Lang
5/28/1944 — 5/10/2021
Beverly Ann Lang, 76, of Lewiston, passed away Monday, May 10, 2021, at Serenity Place from dementia.
She was born May 28, 1944, in Orofino to Joseph and Agnes Akins Wittman. She grew up in Clarkston and graduated as an honor student from Clarkston High School in 1962.
She married Roy R. DeLaney on June 1, 1962. They had one daughter, Michelle. That marriage later ended in divorce.
She married Edmund J. Lang in 1975. She graduated magna cum laude in 1982 with a teaching degree from Lewis-Clark State College. She spent years as a substitute teacher for the Lewiston and Clarkston school districts. However, her favorite job was working at the Rollaway Skating Rink, where she retired in 2014.
After her husband, Ed, passed away, she met her special companion and dance partner of almost 20 years, Bill Hopson.
In 1999, the joy of her life was born, her grandson, Julian.
Beverly was a member of the Episcopal Church of the Nativity in Lewiston. She enjoyed sewing, crafts, animals, skating, dancing and watching her grandson play baseball.
She was preceded in death by her parents, Joe and Agnes Wittman. Beverly is survived by her daughter, Michelle, and husband Larry Washburn, grandson Julian Washburn and her beloved dog, Sophie.
No services have been planned at this time.
Thank you to Royal Plaza and Serenity Place for taking such good care of her.
Offer Condolences