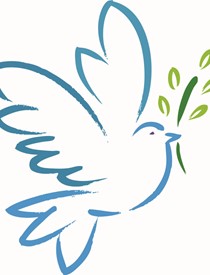 Betty Murphree
7/12/1929 — 11/15/2018
Joyce was the oldest of four children born to Charles and Sara Margaret Midgette, and she arrived July 12, 1929, in Norfalls, Va.
She married Raymond Murphree on Dec. 8, 1950, at Naval Air Station Key West (chapel) in Florida. Ray always said he had married the most stubborn women he had ever met. Joyce and Ray had just celebrated their 60th anniversary before he passed in February 2011.
As her husband spent 23 years in the U.S. Navy, mom got to travel all over the world, even living in France for two years.
She was preceded in death by her husband, Ray, her parents and sisters Dorothy and Zoe.
She is survived by her son, Robert (Dan) and Debbie Murphree; brother-in-law Jim Mathies of California; brother Charles Henigin of Pennsylvania; grandchildren Zachary Murphree, Ron Engel, Jason Engel, Michelle Nelson, Andrea Wegrzyn and Alicia Gonzalez; 12 great-grandchildren; and one great-great-grandson.
At Joyce's request, there will be no service, just a family dinner.
Offer Condolences