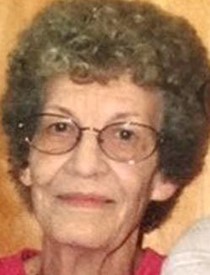 Betty Gibbs
12/31/1928 — 10/21/2018
On Sunday, Oct. 21, 2018, former longtime Lewiston resident Betty Amma Gibbs, 89, passed away in Walla Walla after a long battle with cancer.
Betty was born to Corbett A. and Amma E. (Lester) Smith on Dec. 31, 1928, in Oklahoma City. The family soon migrated to Washington state and eventually settled in the Lewiston-Clarkston Valley. After graduating from Clarkston High School in 1947, Betty married Raymond "Kenny" Gibbs on Nov. 7, 1948. During the early years of their marriage, she worked as a bookkeeper for a local shoe shop, but as the family began to grow Betty chose to become a homemaker.
She was an avid bowler and during this time she served as secretary of the Morning Glory league at Orchard Lanes for more than 10 years. When her youngest daughter was finishing grade school, she decided to return to work. Very gifted at sewing, she soon found her niche at Joann Fabrics, where she became known as the "button lady." She remained with Joann's for 30 years until her retirement in approximately 2005.
Following the loss of Kenny after 62 years of marriage, she spent her time with her children, grandchildren and great-grandchildren. At the time of her death, she had been living in Walla Walla with her youngest daughter.
Betty is survived by her sister, Dorothy Anderson, of Lewiston; three children — Sandi (John) Rudd of Moscow, Doug (Suzan) Gibbs of Lewiston, and Shari (Tom) Hall of Walla Walla; seven grandchildren; nine great-grandchildren; along with many beloved nieces and nephews. She was preceded in death by her parents, four half-siblings and her beloved Kenny. Following her cremation, Betty and Kenny will be laid to rest together at Normal Hill Cemetery in Lewiston.
Offer Condolences