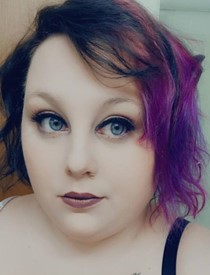 Bethany Wood
4/25/1992 — 11/16/2021
Bethany Marie Wood, 29, of Clarkston, passed away in her sleep Tuesday, Nov. 16, 2021, due to complications from COVID-19.
She was born April 25, 1992, in Fortuna, Calif., the only child of Alicia Ann Jackson. She was mother of three, Camden McMillan (11), Atticus (4) and Lennox Wood (2), whom she raised with her husband, Sean Wood.
Bethany attended Clarkston High School and later earned her GED. She earned college credits at Lewis-Clark State College and recently attended Walla Walla Community College to study accounting. She was a member of Phi Theta Kappa Honor Society. On Sept. 4, 2017, Bethany married Sean Wood.
Her greatest joy came from being a mother. She also liked hanging out with her friends, and she and Sean competed together for Pals Dart League. Bethany had a big heart and was willing to help anybody at anytime.
Bethany was preceded in death by her mother, who passed away in January 2021.
She is survived by her husband, Sean Wood, and their three children, Camden, Atticus and Lennox; father figures Rocky (Sherry) Teasely and Blaine Jackson; three younger siblings, Kaylee, Noah and Samantha Teasley; three aunts, Cindy (Ken) Jones, Sebrina Wilson and Patricia Diffin; and numerous friends from all over the country.
A memorial will be between 6-8 p.m. Sunday, Dec. 5, at The Chapman Room, 1465 Poplar St., Clarkston.
Memorials can go to gofund.me/ab305d5b to help Bethany's family with funeral expenses.
Offer Condolences