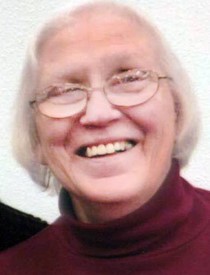 Barbara Hohnsbehn
3/9/1941 — 12/3/2020
Barbara J. Hohnsbehn, 79, passed away Thursday, Dec. 3, 2020, after a long siege of Alzheimer's disease.
She was born March 9, 1941, in Sacramento, Calif., the youngest of two children. After her parents' divorce, she lived with her mother in San Francisco. She graduated from Polytechnic High School. She then attended Kinman Business College and worked in data processing. She met and married Dallas R. Hohnsbehn on March 5, 1960, at San Francisco. They moved to Sacramento in 1961 where she worked for the state of California.
In 1965, they moved to Clarkston where she earned an LPN license and worked at Tri-State Memorial Hospital. The couple then moved to Moscow where she worked at Gritman Hospital while her husband attended the University of Idaho. Following his graduation in 1969, the couple moved back to Clarkston. She then worked at Lewis-Clark State College and earned a PHT (Putting Hubby Through) degree, helping Dallas earn a master of social work degree.
Later on she worked as a day care provider as they raised two sons and fostered three nephews. She also worked as the treasurer of the Clarkston First Church of God for about 20 years until declining health forced retirement.
Barbara and Dallas were active at the church for many years. Following Dallas' retirement in 1998, they built a log cabin retirement get-away place in Anatone, traveled, played cribbage and other games, and grew flowers and gardened.
She is survived by her husband, Dallas Hohnsbehn; sons Dallas Jr. (wife Kristin and their daughter, Bailey) and Paul; brothers-in-law George (Ellie) Hohnsbehn, at Puyallup, and Rex (Shirley) Hohnsbehn, at Hallsboro, N.C; and other relatives. Barbara was preceded in death by her parents and her brother, George.
A memorial service will be held at a later date at the Clarkston First Church of God.
Offer Condolences