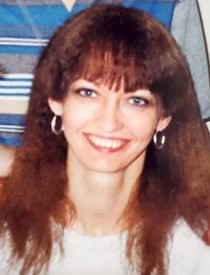 Barbara B. Pressnall
6/16/1957 — 12/23/2021
Barbara Bettie Pressnall, 64, died Thursday, Dec. 23, 2021, surrounded by family and friends.
She was born June 16, 1957, in Los Angeles, to Bettie and George Pressnall. Barbara spent a majority of her life being a wonderful homemaker. She raised three sons while working various jobs, but always made time to make her sewing a priority. She worked as a seamstress for years, eventually opening her own shop for a short time called BB's Creations in Lewiston. Her love for '50s and '60s music led her to being a repeated guest performer with the Danny O' show, where she graced the stage dressed in handmade costumes and danced to some of her favorite songs. Barbara was an avid reader, with her book collection consisting mostly of Louis L'Amour and Stephen King novels. Thanksgiving was her favorite holiday, where she always made enough food for a large army and her door was always open to anyone who needed a place to go for Thanksgiving dinner.
Barbara was preceded in death by her father, George Pressnall, of Troy.
She is survived by her husband, Billy Reeves, of Lewiston; children Caleb Steele (Elizabeth), of Lewiston, Cody Horton, of Lewiston, and Cory Horton, of Spokane; grandchildren Keaton, Baili, Savea, Brayden, Connor, Liam and Madison; and her beloved dog, Teddy Coco. She is also survived by her mother, Bettie Lisher, of Lewiston; sisters Adale Mitchell, of Lewiston, Brenda Stout (Danny), of Kooskia, and Robin M. May (Pressnall), of Arkansas; and brother Lee Pressnall, of Fargo, N.D.
Cremation has taken place and a memorial will be held at a later date.
In lieu of flowers or donations, the family suggests to make donations to the Cancer Society or a local animal charity of your choice.
Offer Condolences