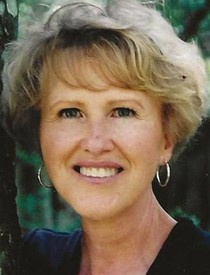 Barbara Adamek
8/27/1947 — 9/12/2018
Barb Adamek, wife, mom, nana, sister, aunt and friend, passed away peacefully at her Lewiston home on Wednesday, Sept. 12, 2018, with her family at her side. She faced her last cancer battle with the same determined strength and will she faced a lifetime of health problems with. Through it all, her faith in the Lord was unwavering.
Barbara Lois Hall was born Aug. 27, 1947, in Blackfoot, Idaho, to C. L. Claude and Florence Margaret (Carlson) Hall, the youngest of eight. She was the baby sister always, the only one with curly blonde hair. Barb grew up in rural southern Idaho on a potato farm. She loved farm life and spoke fondly of her childhood with her sisters and cousins and their antics, their numerous animals and even their chores. Being a girl was no excuse on the farm; Barb was changing hand lines and driving a potato truck in grade school. She graduated from Snake River High School in 1965, attended Ricks College, and received her teaching degree from Idaho State University. She was never a stranger to hard work, spending her college summers in Hawaii with a friend, working in the pineapple fields.
Barb married Phillip Adamek in Las Vegas, something she never let him forget that he talked her into doing, and they spent 49 years together. They moved to Lewiston from Blackfoot in 1975, and have made their home here since. Barb was a homemaker for most of her adult life, which allowed her to not only raise her children, but also volunteer with many organizations.
Barb served in a number of capacities at Trinity Lutheran Church, including the worship board, pre-school treasurer and visiting shut-ins. She greatly enjoyed helping make quilts that were sent overseas through Lutheran World Relief. Barb was a member of Lewiston Service League and was a picture lady, teaching grade-schoolers about Picasso. That assignment complimented her love and appreciation for art. She served on the board of the Northwest Children's Home, was a Camp Fire leader, and delivered Meals on Wheels for many years.
Barb had many hobbies throughout her life and she was passionate about each one. She played golf for many years; was a runner, completing Bloomsday eight times; she was an avid reader, especially of history and the Civil War; loved music and art; was a fierce competitor in cards and even Scrabble; and she cross country and downhill skied, which created many years of memorable trips for family and friends. She scrapbooked and loved making greeting cards and didn't miss an occasion to send them. Barb was a wonderful cook and was especially known for her goodies at Christmas time. She was truly the ultimate shopper and could outlast most everyone. She spent many weeks at a time in Texas visiting her grandkids, and she and daughter-in-law Paulette were a force to be reckoned with in the stores there. She was forever dragging Phil on yet another "pinch, feel, tug and squeeze" expedition, as he always put it. Another of Barb's passions was travel. She and Phil were fortunate to be able to see the Orient, as well as many other places in the states. Barb and her friend, Kathy, embarked on a mission to visit all the state capitals; before her health stopped her from going she was able to see 39 state capitol buildings, plus Washington, D.C.
Her two greatest legacies were her strong Christian faith and her love for family. Her husband, kids, grandkids, sisters, nieces and nephews, dear friends, she had a fierce love for all of them. It didn't matter how far away any of them lived, she didn't miss a wedding, a graduation, a birthday or really any special occasion. She taught us all the value of precious time and conversation with your loved ones.
Barb is survived by her husband, Phil; daughter Tamara and Brandon Akers of Boise, grandkids Ethan and Abigail; the twins, daughter Julie and Tim Lawrence of Pasco, and son Michael and Paulette of The Woodlands, Texas, grandkids Kobe, Morgan, and Marcus; sisters Doris (Vernial) Hawkes, Carol (Jerry) Steffensen, Marsha Wujcik, Joyce Hall and Linnea (Russell) Hammond; sister-in-law Linda (Bob) Fisk; and numerous nieces and nephews. She was preceded in death by infant son Daren; her parents; and brothers Herbert and Odelle Hall.
The family wishes to thank St. Joseph Family Hospice, the staff of St. Joseph Cancer Center and Drs. Gerardo Midence and Michael Baldeck for their care and support.
Funeral services will be held at 11 a.m. Thursday at Trinity Lutheran Church in Lewiston. Barb will be laid to rest with son Daren in the Riverside-Thomas Cemetery outside of Blackfoot. A private family burial will take place at a later date. Arrangements are under the care of Malcom's Brower-Wann Funeral Home.
Memorial contributions may be made in her name to Trinity Lutheran Church, 920 Eighth Ave., Lewiston; to Northwest Children's Home, Inc., 419 22nd Ave., Lewiston; or to Valley Meals on Wheels, P.O. Box 1711, Lewiston.
Service Information
Date & Time

Thursday, September 20, 11:00 AM

Location

Trinity Lutheran Church
920 8th Avenue
Lewiston, Idaho 83501

Get Directions
Condolences
Vernal Swenson
Phil and family, we are so sorry to hear your dear Barb has passed. All of you are in our prayers.
Thursday, September 20, 2018 9:08 AM
Kent and Jody
Sorry for your loss. May our God of love and peace
be of comfort to you at this time. You are in our
thoughts and prayers.
Love in Christ, Kent & Jody Beam
Tuesday, September 18, 2018 10:11 AM
Duane & Peggy Slaybaugh
Phil & family: Can't imagine what you must be going through with your loss. Now is when family really counts, and will hopefully help all of you cope with the loss. All of you will be in our prayers. Peggy & Duane
Monday, September 17, 2018 8:25 PM
Offer Condolences