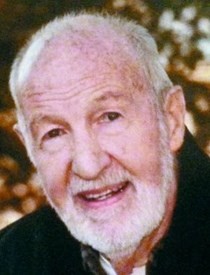 Arvid Armstrong
1/15/1931 — 1/15/2014
Arvid Edgar Armstrong passed peacefully on Jan. 15, 2014, (his 83rd birthday) with his wife, Velma, and his family by his side.
He was born in January 1931 in Potlatch to Edgar and Beatrice Armstrong. Arvid's parents transported him home from the hospital in the middle of winter using a snow sled. He graduated from Clarkston High School in 1949 and married the love of his life, Velma Adkins. Arvid and Velma recently celebrated their 65th wedding anniversary.
He started working at Lewiston's Potlatch Corp. in 1949 and worked his way up to management as a power engineer. At the peak of his career, he helped start up Potlatch's power generator No. 4. At the time, it was the largest and most advanced pulp and paper power generator in the world.
He loved camping with his family, riding motorcycles, attending his sons' sporting events and helping his daughter with horse shows. He built a well-deserved reputation for a great sense of humor. He was a master problem-solver, and he could fix anything for his kids and grandkids.
Arvid retired from Potlatch in 1991 and dedicated his retirement years to serving others. He was known as a person dedicated to helping family, friends, neighbors and strangers. He volunteered to help his wife perform music at care facilities and senior centers throughout the Lewiston-Clarkston Valley. He loved to serve and enjoyed seeing the results of helping people, but he never expected anything in return.
In the 1950s, Arvid earned fame throughout the Northwest for his stock car racing success. Arvid's greatest racing notoriety came from driving a modified 1940 Willys that his friend Jim Miller helped modify into a high-performance race car. Arvid piloted the No. 440 to countless trophies and awards.
Arvid is survived by his wife of 65 years, Velma Armstrong; his four children, Leon (and Sharon) Armstrong of St. Maries, David (and Patti) Armstrong of Boise, Douglas (and Amber) Armstrong of Boise, and Tina (and Rick) Woods of Lewiston. Arvid and Velma have 11 grandchildren and four great-grandchildren.
In addition to being a devoted husband, father, grandfather and friend, he was also a follower of Jesus Christ, and his Christian faith motivated his selfless service to others. He attended Sonrise Church in Clarkston. His entire family rises up together to offer him to the world as an example of honor, integrity and a life lived with purpose.
In lieu of flowers, the family requests donations be made to Sonrise Church in Clarkston or St. Joseph Hospice. A celebration of life will be held at 11 a.m. Jan. 31 at CrossPoint Alliance Church, 1330 Powers Ave., Lewiston.
Service Information
Date & Time

Friday, January 31, 11:00 AM

Location

CrossPoint Alliance Church
1330 Powers Avenue
Lewiston, ID 83501

Get Directions

Additional Details

A celebration of life will be held at 11 a.m. Jan. 31 at CrossPoint Alliance Church, 1330 Powers Ave., Lewiston.
Offer Condolences