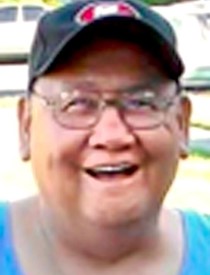 Arthur Reuben
5/22/1942 — 12/27/2020
Arthur Lee Reuben Sr., 78, born May 22, 1942, passed away Sunday, Dec. 27, 2020, in Spokane, due to complications of COVID-19. He was surrounded by his wife of 57 years, his children and grandchildren.
Art (Otto) was born in Lewiston to Thomas and Lillie Reuben. Art married the love of his life, Darlene F. Reuben in 1963, moving to Spokane shortly after where they raised eight children together. He attended Lewis-Clark State College, where he completed an auto mechanic program. He also attended Spokane Community College, where he received his culinary degree. He worked for the Forest Service in Kelly Creek, Idaho, as well as Greyhound in Spokane for many years. After completing his culinary degree, Art worked as a chef for retirement homes in the Spokane area, where he retired from Moran Vista Assisted living in 2006.
Art traveled all over Indian Country playing in basketball tournaments all his life and continued to coach his kids and grandkids over the years. Art's passion was hunting and fishing with his family, which he continued to do even this past year. The annual hunting trip to the Oregon Blue Mountains was something he looked forward to every year and are some of his favorite memories. He loved his 49er and Zags games. Sports have always been a huge part of his life, as a player, coach and spectator. We will miss his infectious smile, sense of humor and the love he shared. He will be missed dearly by all.
He was preceded in death by his parents, Thomas and Lillie Reuben; his brothers J. Herman and James (Babe) Reuben; and his sisters D. Marie Reuben, Cecilia Reuben and Thelma Reuben. He is survived by his wife, Darlene Reuben; sons Seymour and Arthur Jr. (Junior); daughters Shelly, Sharmain, Sharlee, Sherry, Sophie, Darlene; brothers Steven Reuben, Thomas Reuben; sister Darlene (Novak) Reuben; and countless grandchildren and great-grandchildren.
A memorial will be held at 7 p.m. today at the family home (green house), 24473 Grouse Road, Lapwai. Services will be held at 10 a.m. Thursday at the community center (Pi-Nee-Waus) in Lapwai with a burial and lunch to follow.
Service Information
Date & Time

Thursday, December 31, 10:00 AM

Location

Pi-Nee-Waus Community Center
99 Agency Rd.
Lapwai, ID 83540

Get Directions
Offer Condolences