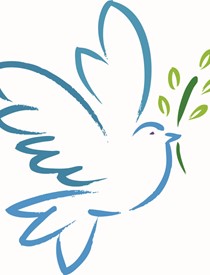 Anthony W. Henry
2/25/1961 — 12/15/2021
Anthony (Tiger) Wayne Henry, at the age of 60 years and of Lapwai, passed away in Lewiston the morning of Thursday, Dec. 15, 2021.
He was born Feb. 25, 1961, to Billy D. Henry and Marilyn (Johnson) Lowery in Lewiston. Anthony attended Lapwai schools, where he competed in football, basketball and boxing.
Anthony was a proud member of the Confederated Colville Tribe and descendant of Old Lookingglass, the Asotin Band and Joseph Band.
Anthony was employed by Blount/ATK, Nez Perce National Historical Park, he worked for the Burlington Railroad and did tree thinning. He was a self-taught mechanic and loved working on cars and building things with his hands.
In his younger years, Anthony was a Ol'Style Traditional dancer, and his lifelong love of the outdoors, included riding motorcycles, hunting, fishing and being a provider for his family. He enjoyed fishing at the Lochsa and Rapid River and spent one summer fishing on the Columbia River. Anthony had a love for fast cars and enjoyed spending time at the Spokane and Yakima Speedways. He also had a love for rock 'n' roll.
Anthony is survived by his parents, Billy D. Henry, of Lapwai, and Marilyn (Johnson) Lowery, of Wapato, Wash. Anthony lives on through his children, Billy J. Henry, Dante Henry, both of Lapwai, and Myrtle Jim and Antonio Henry-Garmon, both of Yakima; his brother Marcus (Moose) Matthews, of Boise; sisters Arleen Henry, Dawn Henry, Adrienne Henry and Tracee Holt, all Lapwai, Andrea Tomma, of Wapato, Wash., Debbie Henry, of Toppenish, Wash., Jamie (Henry) Garner, of Boise. Anthony is survived by 19 grandchildren and three great-grandchildren.
He was preceded in death by his daughter Rainbow May Henry, granddaughter Amber Lee Henry, and Charisse Holt; grandson JJ Rodriguez-Jim; paternal grandparents, Frances (Frenchy) and Edwina (Taylor) Henry; maternal grandparents, Moffett Johnson and Theresa Higheagle; brothers, Darryl George Jr., Adam Matthews and Billy Henry Jr.
A memorial service will be held at 6 p.m. today at the Pi-Nee-Waus Community Center in Lapwai. Funeral services will be held at 10 a.m. Saturday at the Pi-Nee-Waus Community Center in Lapwai with burial at Jonah Cemetery. COVID protocols will be followed. Malcom's Brower-Wann Funeral Home is in charge of arrangements.
Service Information
Date & Time

Saturday, December 18, 10:00 AM

Location

Pi-Nee-Waus Community Center
99 Agency Rd.
Lapwai, ID 83540

Get Directions
Offer Condolences