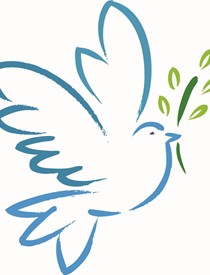 Alvin Odegaard
9/2/1930 — 8/1/2019
Alvin Wallace Odegaard, 88, passed away Thursday, Aug. 1, 2019, at Lewiston Transitional Care of Cascadia.
He was born Sept. 2, 1930, in North Dakota; he made his great escape to California at an early age to get away from cold weather and farming.
At a young age, he began a lifelong love of building homes. His determination to craft perfection is his legacy to this world. His unsurpassed ability in cabinetry will be enjoyed by many for years to come. Al's proudest accomplishments however were his two sons, Butch and Chuck, and their families.
Al worked to age 80, only being forced to stop when his health started to decline. His last nearly nine years were riddled with medical issues. We will remember the man he was in his first 80 years. Strong, hard working, always optimistic and never complaining.
Al loved fishing, hunting, golf, ham and cheese, ice cream, Arizona, Western novels and he always had a big smile for pretty nurses. We say goodbye for now, to our father and papa, a man of few words, a big heart and the hardest working man any of us have known.
We would like to thank all of the wonderful caregivers he had during the last five years. Notably, the staff of Brookdale, Lewiston Transitional Care of Cascadia and St. Joseph Family Hospice. We are so grateful for your loving care.
Rest well Papa, we love you.
Per Al's wishes, cremation has taken place and no service is planned.
Offer Condolences