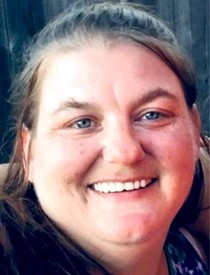 Alicia Jackson
1/23/1972 — 1/3/2021
Alicia Ann Jackson, 48, of Clarkston died Sunday, Jan. 3, 2021, due to cancer.
Alicia was born Jan. 23, 1972, in Red Bluff, Calif., to William Reese McMillian, a truck driver, and Myrtle Gayle Kyle, a homemaker.
She graduated from Red Bluff Joint Union High School in 1990. She was always a hard worker. She worked at fast-food restaurant Taco Bell during high school.
Alicia's only child, Bethany, was born April 25, 1992, in Fortuna, Calif. To better support the two of them, Alicia earned her Certified Nursing Assistant certificate. For the next 26 years, Alicia performed in-home caregiving, worked in nursing homes and, most recently, cared for people with developmental disabilities. Alicia loved her work and became close with many of her clients and their families.
Alicia was twice married. Her first, to Rocky Teasley, was from 1994 to 2002. On Aug. 2, 2014, she married Blaine Jackson, of Clarkston. The couple shared a love for camping in their fifth-wheel camper. Their favorite places were nearby, such as on Dworshak Reservoir or just down the Snake River at Nisqually John Landing. Sometimes they would go there after work, enjoying peace and quiet punctuated by the occasional passage of paddle wheelers and trains. Once in awhile, they traveled to visit family on the California Coast.
Three grandchildren, Camden McMillan, 10, and Atticus, 3, and Lennox Wood, 1, were the lights of her life. They were her greatest source of comfort during the final months of illness.
Alicia was preceded in death by her parents as well as her niece, Kelsey Diffin. She is survived by her husband, Blaine; her daughter, Bethany (Sean) Wood; and their three children. She has three sisters, Sebrina Wilson, Cindy (Ken) Jones and Patricia Diffin. Also she leaves behind nephews Garrett Jones and Dakota Diffin, as well as other extended family.
A celebration of life will be planned for the spring or summer.
Offer Condolences