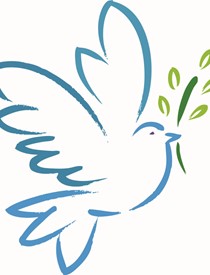 Alfred Pinkham
2/8/1927 — 6/28/2021
Alfred Jordon Pinkham was born Feb. 8, 1927, in Tsa Weekta, Idaho, and passed away Monday, June 28, 2021, because of old age and kidney issues.
His Ni Mii Puu name was E Loo Tase La Kat Tset, which means One Who Stands On a High Point Signaling. This name was from his grandfather who participated in the War of 1877 and his name was Johnny Pinkham. Alfred resided at his home on the Red Bear estate in Lenore. His parents were Alex M. Pinkham Sr. and Annette Blackeagle. Mother was a direct descendant of Old Chief Joseph and other chiefs of the tribe. Blackeagle was a treaty signer of 1868. Surviving siblings are Alvin Sr. and Allen Pinkham Sr. Other siblings were Albert Sr., Alex Jr. (a WWII veteran), Audrey, Priscilla, Leroy, Loretta and Bernadine.
Alfred was a steel guitar player and earned a certificate in electronics. He was a hunter of deer, elk, moose, pheasants and also a farmer.
His children are Ron and twin Melvin (deceased), Renita Brien and her husband, Pat Brien Sr., and their son, PJ Brien Jr., of San Jose, Calif., and Wayne Pinkham (deceased). He was married to Marian Johnson (deceased), Jan Broncheau (deceased) and was currently married to Darlene Greene, who was always beside him and who especially took care of him during his final years. He also helped raise Darlene's two grandchildren, Cissa B. and Tyler C.
He has more than 40 nieces and nephews who are survivors from his brothers and sisters and from his father's brother and sisters; also descendants of his mother's brother, Rueben Blackeagle.
With his wife and two older children, the family went on the BIA Relocation program to California where he obtained a job at Disneyland.
Alfred worked at Orofino Mills, Disneyland for 14 years and worked in Frontierland at the Davy Crockett's Explorer Canoes, Pirates of the Caribbean, Jungle Cruise, Mark Twain River Boat, Matterhorn Bobsleds, Casey Jr. Circus Train, Haunted House, Autotopia, Mad Hatter Teacups, It's a Small World and Sky Ride. He worked as a welder for a tire rim company in Corona, Calif. In 1978, he returned to the reservation and worked at the Omark Industries bullet factory before retiring.
Services were Monday at the Pi-nee-waus, Lapwai. Dressing was at 4 p.m. and the funeral is today at 7 a.m. at Pi-nee-waus, Lapwai. Armand Minthorn will be officiating.
He will be laid to rest at the family cemetery on the Red Bear estate near Lenore.
Service Information
Date & Time

Tuesday, June 29, 7:00 AM

Location

Pi-Nee-Waus Community Center
99 Agency Rd.
Lapwai, ID 83540

Get Directions
Condolences
Jules C Summers
I only just learned of his crossing two days after services. Please know that had I known, I would have gone to the funeral to pay respects. I was honored to have him as a bonus father in law and will always cherish time shared with him and wisdom he so kindly and generously shared. Of special note, was times when I could visit with him about the NiMiiPuu language. This realm has lost an amazing soul. Many prayers, positivity and love to all feeling his loss. So much love for you Darlene ❤️
Saturday, July 3, 2021 2:04 PM
Pamela Shippentower
I was saddened to see the elder in the Pinkham family had passed … offering my thoughts & prayers to the family.
Friday, July 2, 2021 10:36 AM
Vanessa Henry
Sending hugs, love and prayers to the family.
Tuesday, June 29, 2021 9:49 AM
Offer Condolences