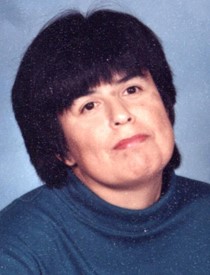 Adrienne D. Henry
11/13/1967 — 4/11/2022
Adrienne D. Henry, 54, of Lapwai, passed away Monday, April 11, 2022, at her home.
Adrienne was born to Billy D. Henry and Donna J. Mathews on Sept. 13, 1967, in Lewiston. She attended Lapwai schools and completed the ninth grade. Adrienne participated in Chief Joseph Special Olympics.
She was a member of the Spokane Tribe. Her given name is Hokapaw, Moonlight Blanket.
Adrienne is survived by her mother, Donna J. Mathews, and father, Billy D. Henry, of Lapwai; sisters Dawn Henry, of Lapwai, Arleen Henry, of Lapwai, Debbie Henry, of Toppenish, Wash., Jamie Garner, of Boise, Michel Mathews, of Lewiston and Tracee Holt, of Longview, Wash.
She was preceded in death by her brothers, Adam Joseph Mathews and Anthony Wayne Henry; grandfather Frances Henry; grandmother Edwina Taylor; grandmother Melinda Whitfield; grandfather Jesse Mathews; and sister Charisse Holt.
A service will take place at 10 a.m. today at Church of God in Lapwai. Burial will be at Jonah Hayes Cemetery in Sweetwater. Stan Marble will be the officiant.
Service Information
Date & Time

Thursday, April 14, 10:00 AM

Location

Lapwai Church of God
117 Main Street S
Lapwai, Idaho 83540

Get Directions
Offer Condolences