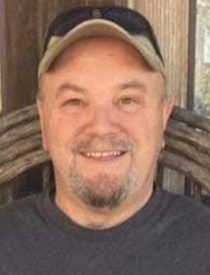 Michael W. Thomason
6/5/1960 — 11/19/2021
Michael Wayne Thomason, 61, passed away Friday, Nov. 19, 2021, from complications with diabetes. He was born June 5, 1960, in Lewiston to Wayne and LaVerne Thomason. He was raised there and attended Lewiston High School.
He married Darlene Callow and together they had three children, Adam, Amber and Andrew. They later divorced. Mike enjoyed life to the fullest. He loved the outdoors, camping, hunting and especially fishing. He had a passion for life and always looked to the bright side. He was always willing to give a helping hand if he was able. And let's not overlook his sense of humor. He made us laugh. He loved making his Facebook good morning and good night posts. Mike reconnected with a lot of classmates through the site. One of those people was Lorna Thornton. They fell in love and made a home together in Pomeroy. He called her the love of his life, and we will always be grateful to her for making Mike so happy.
He is survived by his sisters, Sandra Hoff, of Lewiston, and Karen Thomason, of Pullman; children Adam, of South Carolina, Amber and Andy, both of Missouri; stepmom Donna Thomason, of Clarkston; his love Lorna Thornton, of Pomeroy; 13 grandchildren; many aunts, uncles, cousins, nieces, nephews and life-long friends. He was preceded in death by his parents; and sister Vickie Patton.
A memorial service will be held at a later date.
Offer Condolences